What year were you a cit? 1999
What was your patrol name? West
Do you remember the song and/or camp call? Never learned the song bc i was sick the first half of the week.
Where did your cit class meet? site 15 at wolverine. Girls lived at reneker.
Did your cit class have a spring kickoff weekend? and if so where? SHakedown!! it was amazing. it was at hoover in april as well
Who was your favorite cit trainer? i would have to say Special K as we called him, aka Ron Kulak
Can you remember the people in your cit patrol? if so who? I really really don't. the coupel tath i do i don't remember thier names... oops...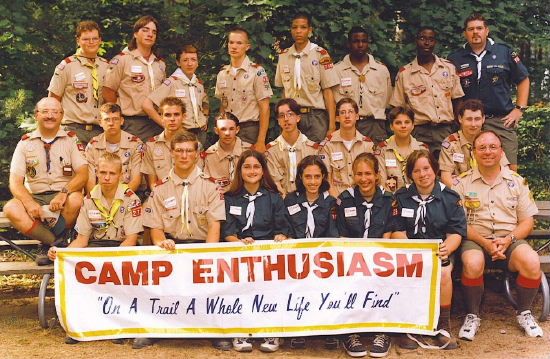 heh... i was such a dork when i was a cit....